Follow the links to purchase an audiobook narrated by Dr. Greenhill.
Fiction Audiobooks|
A Voyage to Arcturus
David Lindsay
Genre – Science Fiction, Fantasy, Philosophy
Length – 9:50
A stunning achievement in speculative fiction, which critic Colin Wilson called the "greatest novel of the 20th century". A Voyage to Arcturus has inspired, enchanted, and unsettled audiences for decades. It is simultaneously an epic quest across one of the most unusual and brilliantly depicted alien worlds ever conceived, a profoundly moving journey of discovery into the metaphysical heart of the universe, and a shockingly intimate excursion into what makes us human and unique. Influential on such fantasy notables as C. S. Lewis and Philip Pullman, A Voyage to Arcturus was the first novel by writer David Lindsay (1878–1945), and it remains one of the most revered cornerstones of science fiction.
Dymer
C. S. Lewis (Clive Hamilton)
Genre – Epic Poetry, Fantasy
Length – 2:23
Dymer is a narrative epic poem by C. S. Lewis. He worked on it, his most important poem, as early as 1916 – when still only 17 years old – and completed it in 1925. Dymer was his second published work after Spirits in Bondage. It was published by J. M. Dent in 1926 under the pseudonym Clive Hamilton (the writer's actual first name followed by his mother's maiden name). Dymer follows the adventures of its titular protagonist from his birth in a totalitarian state, mockingly referred to as "The Perfect City", to the events leading to his death at the hands of a monster of his own begetting.
Spirits in Bondage
C. S. Lewis
Genre – Poetry, Religion, Atheism
Length – 1:26
Published under the pseudonym, Clive Hamilton, Spirits in Bondage was C. S. Lewis' first book. Released in 1919 by Heinemann, it is now in the public domain in the United States. It is significant primarily as a window into the pre-Christian mind of the man who would later pen such classics as The Screwtape Letters, Mere Christianity, and the Chronicles of Narnia. This collection of poetry shows that as a man of twenty, Lewis was already possessed of a keen modern intellect and a vivid romantic imagination. Now for the first time in audiobook form and with a brand new preface by, Lewis scholar, Dr. Gordon Greenhill. Available as audiobook and ebook (with original illustrations by Leah Morrison).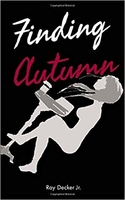 Finding Autumn
Ray Decker
Genre – Fiction
​Length – 1:17
Phillip, a lonely writer, meets a lovely young woman named Autumn at the whimsical Locket Cafe. Phillip becomes enamored after only a single conversation with Autumn. He becomes unequivocally infatuated and must do everything in his power to prove his love. Embrace the mysterious life of Phillip Day in this exciting tale of desire, devotion, and mystery. Narrated under the name Ben Contritus.
The Wraith of Skrellman
Mike Sauve
Genre – Fiction (Adult Content & Language)
Length – 7:44
Set against the pomposity of a small-town theatre community, The Wraith of Skrellman is the story of a nearly-delusional, completely-homeless 46-year-old troubadour's ill-fated pursuit of a beautiful teenage actress, the resentment this breeds in her precocious classmate Dave String, and the wraith of Skrellman who haunts them all with his "pornographic play-by-play" and frequent acts of occult mischief.
Elegiac at times, downright smutty at others, it's like The Virgin Suicides if that book were a little less a masterpiece and a whole lot more teen sex romp. Beneath the populist slapstick exists a literary ode to lost youth, and a mordant satire of the social conservatism of small towns
I Ain't Got No Home In This World Anymore
Mike Sauve
Genre – Fiction (Adult Content & Language)
Length – 5:22
Back in the fictional Northern Ontario city of Lac-Sainte-Catherine, Mike Sauve takes listeners on a round-and-back adventure in the classic tradition of H.G. Wells, where two bumbling time travelers take a sad look at their past(s), their McDonald's issues and blackout binges, and their sentimental pratfalls and romantic flagellations, all to try and find their way home again.
In the third nonlinear installment of his L-S-C universe, first with a wraith, then with a plague, and now through time, the author again applies his slapstick sensibilities to the indignities of a small town upbringing, asserting that while our hometowns may have been good places to come from, they remain tricky places to return to – contemptuously, wistfully, or in this case, temporally.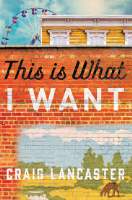 This is What I Want
Craig Lancaster
Genre – Fiction (Adult Themes & Language)
Producer – Brilliance Audio
Length – 7:13
In the sweltering heat of a Montana July, the small town of Grandview readies for its annual Jamboree. This year tensions boil over, threatening to tear the town, and a family, apart. Sam Kelvig, a third-generation resident, will do just about anything to protect Grandview from the influx of new oil money and the strangers chasing it. Meanwhile, his restless wife, Patricia, wearies of the constraints of marriage to a man who is so tied to his community; Sam's estranged son, Norby, has reluctantly returned home despite the family's struggle with accepting his sexuality; As Jamboree goes into full swing, the disputes and desires of the Kelvigs―and their friends and neighbors―collide, fueled by both longtime resentments and an irrepressible hope to preserve their family and hometown.​
"Gordon Greenhill deftly narrates in a very American voice."
-AudioFile Review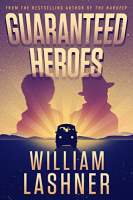 Guaranteed Heroes
William Lashner
Genre – Post-Apocalyptic Fiction (Adult Themes & Language)
Producer – Brilliance Audio
Length – 12:56
Forty years after the nuclear tragedies, Clyde is working a dead-end guaranteed job at a diner, and Moonis is incarcerated in a Labor Camp for the Malcontented. But when Moonis's sister, Cecily, goes missing, the old friends escape their prisons to search for her in post-fallout America. Moonis and Clyde follow Cecily's trail into the atomic-ravaged outlaw territory of the Midwest, where Cecily is being held captive by a brutal gang lord. But along with menace and death, this poisoned wasteland contains the possibility of a freedom beyond imagination—if only Moonis and Clyde, and the misfits who join their quest, can find the heroism to grab hold of it.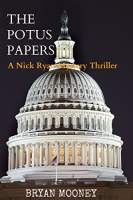 The POTUS Papers
A Nick Ryan Mystery Thriller
Bryan Mooney
Genre – Political Mystery Thriller
Length – 6:18
The incredible story of FBI agent Nick Ryan, who is on a temporary leave to track down his wife's killer. In the process, he finds himself drawn into a political mystery of Clancy-esque proportions. How are murders across three continents, an ambitious Saudi prince, and the president's own secret service all related? No one is who they appear to be. Suddenly, Nick Ryan finds he is next on the list to die! Nick is running out of time. He must solve the mystery of The POTUS Papers.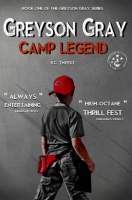 Greyson Gray – Camp Legend
B. C. Tweedt
Genre – Youth Fiction
Length – 7:41
The Greyson Gray Series follows twelve-year-old Greyson Gray and his loyal group of quirky friends as they are swept into a dangerous world rapidly being torn apart by terrorists bent on dividing the nation. The first book, Greyson Gray: Camp Legend, takes up the story as Greyson meets his friends at a sports camp, discovers a terrorist plot, and dares to stop it.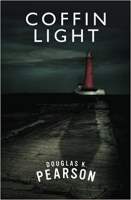 Coffin Light
Douglas K. Pearson
Genre – Historical Fiction
Producer- Sozo Media Group
​Length – 7:51
A sailing story of an embittered Michigan town where racist leaders and a festering hate crime influence a younger generation to oppress their Hispanic population. Book deals with the harsh realities of racism and contains disturbing and offensive "hate" language on the part of the townies to make its point.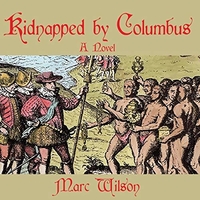 Kidnapped by Columbust
Marc Wilson
Genre – Historical Fiction
​Length – 6;16
The first-person narrator of this extraordinary account is Guarocuya, one of the six Taínos that Columbus "persuaded" to join him aboard La Niña. Columbus is an ambivalent figure: decent in many respects, and loyal to his friends, but not always kind to his mistress, and with a tendency to religious extremism, a gift for self-promotion, and a strong desire to advance his social status. There is plenty of color, mystery, tension, and excitement in the tale and the tensions and dangers only increase when they reach court. Wilson shows how Queen Isabella, in particular, could be capable of great kindness as well as religious fanaticism.