Follow the links to purchase an audiobook narrated by Dr. Greenhill.
Fiction Audiobooks|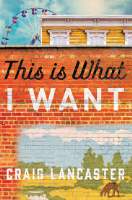 This is What I Want
Craig Lancaster
Genre – Fiction (Adult Themes & Language)
Producer – Brilliance Audio
Length – 7:13
In the sweltering heat of a Montana July, the small town of Grandview readies for its annual Jamboree. This year tensions boil over, threatening to tear the town, and a family, apart. Sam Kelvig, a third-generation resident, will do just about anything to protect Grandview from the influx of new oil money and the strangers chasing it. Meanwhile, his restless wife, Patricia, wearies of the constraints of marriage to a man who is so tied to his community; Sam's estranged son, Norby, has reluctantly returned home despite the family's struggle with accepting his sexuality; As Jamboree goes into full swing, the disputes and desires of the Kelvigs―and their friends and neighbors―collide, fueled by both longtime resentments and an irrepressible hope to preserve their family and hometown.​
"Gordon Greenhill deftly narrates in a very American voice."
-AudioFile Review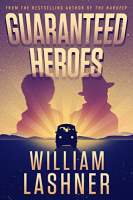 Guaranteed Heroes
William Lashner
Genre – Post-Apocalyptic Fiction (Adult Themes & Language)
Producer – Brilliance Audio
Length – 12:56
Forty years after the nuclear tragedies, Clyde is working a dead-end guaranteed job at a diner, and Moonis is incarcerated in a Labor Camp for the Malcontented. But when Moonis's sister, Cecily, goes missing, the old friends escape their prisons to search for her in post-fallout America. Moonis and Clyde follow Cecily's trail into the atomic-ravaged outlaw territory of the Midwest, where Cecily is being held captive by a brutal gang lord. But along with menace and death, this poisoned wasteland contains the possibility of a freedom beyond imagination—if only Moonis and Clyde, and the misfits who join their quest, can find the heroism to grab hold of it.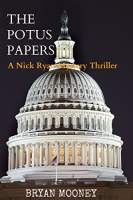 The POTUS Papers
A Nick Ryan Mystery Thriller
Bryan Mooney
Genre – Political Mystery Thriller
Length – 6:18
The incredible story of FBI agent Nick Ryan, who is on a temporary leave to track down his wife's killer. In the process, he finds himself drawn into a political mystery of Clancy-esque proportions. How are murders across three continents, an ambitious Saudi prince, and the president's own secret service all related? No one is who they appear to be. Suddenly, Nick Ryan finds he is next on the list to die! Nick is running out of time. He must solve the mystery of The POTUS Papers.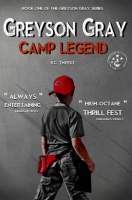 Greyson Gray – Camp Legend
B. C. Tweedt
Genre – Youth Fiction
Length – 7:41
The Greyson Gray Series follows twelve-year-old Greyson Gray and his loyal group of quirky friends as they are swept into a dangerous world rapidly being torn apart by terrorists bent on dividing the nation. The first book, Greyson Gray: Camp Legend, takes up the story as Greyson meets his friends at a sports camp, discovers a terrorist plot, and dares to stop it.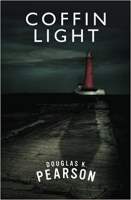 Coffin Light
Douglas K. Pearson
Genre – Historical Fiction
Producer- Sozo Media Group
​Length – 7:51
A sailing story of an embittered Michigan town where racist leaders and a festering hate crime influence a younger generation to oppress their Hispanic population. Book deals with the harsh realities of racism and contains disturbing and offensive "hate" language on the part of the townies to make its point.